Our
individualised Early Learning Programme
Young Minds Academy is a proudly diverse centre that welcomes children and their families to engage in our community. 
Our educational philosophy centres on the notion that each child is capable if given the opportunity.  Our educators listen to children's interests, these conversations presenting them with moments of meaningful observation which are further developed through intentional questioning that is extended on in the planning cycle through both spontaneous and planned learning opportunities based on children's interest. 
At Young Minds Academy we follow a Key Educator model in which children are allocated to an educator who is their primary carer at the service. We understand the importance of rapport between children and their educators, as it is through this sense of belonging that each child is able to feel safe and therefore focus on their learning. This model also assists families in communicating changes at home, their own goals or concerns to the Key Educator who can ensure that there is consistency between what is happening at home and at the service.
At Young Minds Academy we value nutrition believing in the adage "healthy body, healthy mind". Which is why we have teamed up with Kids Gourmet Food (KGF), a company that prides itself on providing children with 5 nutritious, freshly cooked meals a day to ensure that your child is properly taken care of. KGF offer a 6 – week rotating menu that is culturally diverse, as we introduce children to different flavours and textures. The upside is that children enjoy meal times now more than ever!
Active kids are happy kids. Your child's health is important to us and at Young Minds Academy as we believe that teaching children to exercise now is a great way to encourage them to do it habitually. Our fitness programme includes yoga, dance and movement ensuring your child will learn about the importance of fitness with their coaches.
our
School Readiness Programme
At Young Minds Academy at Mount Pritchard, we believe understand that children who attend an Early Education Centre in the years before kindergarten are both better prepared for school and more confident, engaged learners. "There is growing evidence that quality early childhood education and care gives children developmental opportunities and improves school readiness (Melhuish 2012; OECD 2017; Warren et al. 2018). Children who arrive at school 'ready' are more likely to do well in future years". (www.aihw.gov.au). 
Our School Readiness Programme does not only centre around traditional learning including Literacy and Numeracy, although that is part of the focus. Our programme ensures that children are independent, able to express emotions and have the self-help skills required to confidently move into the school environment.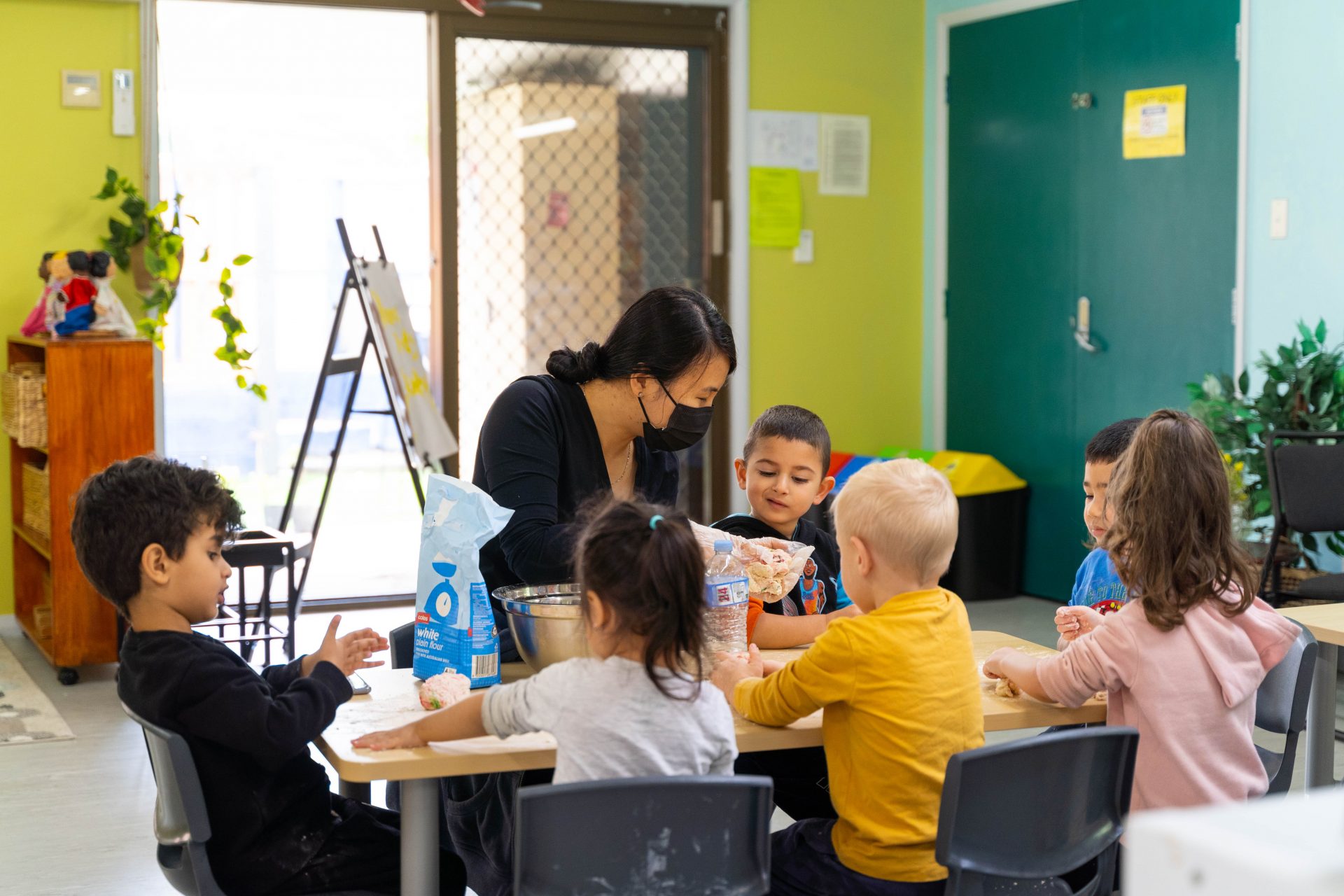 our
School Aged Programme
Before & After School Care Program – Mount Pritchard Public School
​Depending on your family's schedule, our Before & After School Care Program might be the right fit for you. We will drop off your child to school and pick them up. Our specialist OSHC educators will prepare a nutritious snack for your child, assist them with homework and ensure that they engage in physical and creative activities.
At Young Minds Academy, we know that parents are not always as free as their children are during the school holidays. Our Mount Pritchard vacation care offers a great option for your child to engage with a supportive, fun community while school is closed.